Image-to-text transcription allows you to turn your handwritten notes, books, faxes, research papers, screenshots, or PDF files into digital text documents. When we hear of transcription, what comes to mind is majorly the conversion of audio files into text. In this article, we explore a different kind of transcription, where images are turned into text.
What You Should Know About Image-To-Text Transcription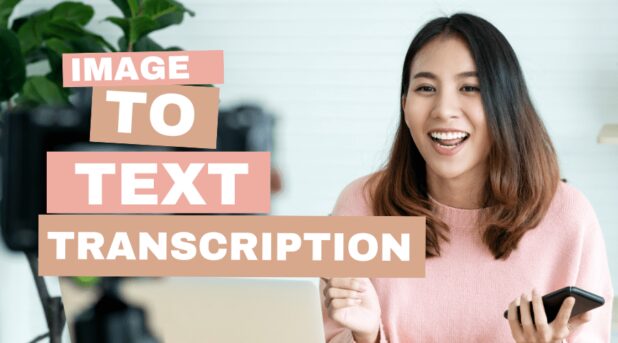 Why would you want to turn an image into text when you can read it from the picture anyway? Well, Word documents enhance user experience in multiple ways. Unlike in an image, you can easily edit one. You can add or delete text, increase or decrease the font size, change the format, and so on.
Is your office jam-packed and messy thanks to all those books, papers, and files, with more of them coming in every day? Converting all your hard copies into text allows you to store them digitally and declutter your office. Even for those in soft copy, image and PDF files take up more space than text files. If you're looking to seriously free up some disk space, image-to-text transcription would be an excellent place to start.
Who Uses Image-To-Text Transcription Services?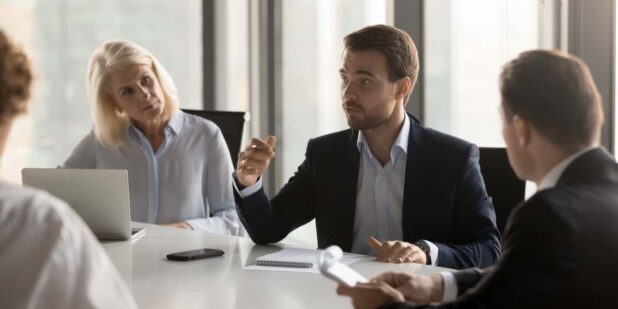 Individuals and businesses alike can benefit immensely from photo-to-text services. Don't we all have handwritten notes sitting somewhere? You may have scribbled some pages during a meeting or even when listening to a podcast. Doctors pen down patients' details as well as their diagnoses instead of typing everything out. Attorneys and judges write down notes during case hearings. Engineers may put their measurements and calculations on paper. It's clear – in every industry, handwritten notes are part and parcel of daily operations.
Given that most people, more often than not, lose pieces of paper and notebooks, converting them into text ensures they're secure. If you have screenshots, research papers, books, and other files saved in JPEG or PDF format, you can also use an image-to-text service to make that content more palatable. If you're reading about this form of transcription for the first time, scroll down to see what it takes.
How Does Image-To-Text Transcription Happen?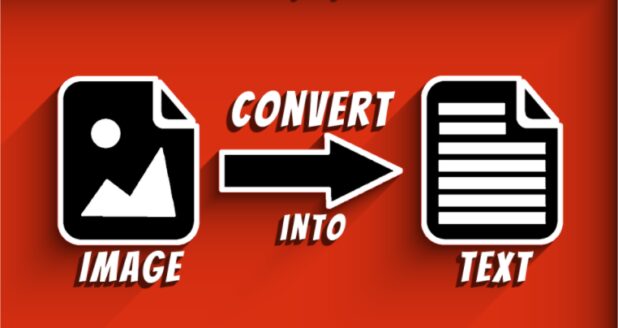 Whenever searching for image-to-text transcription services online, one of the terms you come across time and again is OCR, which stands for optical character recognition. Such software promises to convert the characters in a picture into text within minutes.
However, is OCR really that effective? A quick check of the reviews of various such platforms indicates that the results are often less than ideal. Errors and inconsistencies are common across the board.
If accuracy is of the essence in your image-to-text transcription project, then you're better off settling for human-based services as opposed to automated tools. In the former, you have people going through your documents and typing word after word to the last sentence. This route is naturally not as fast as the automated option, but the quality of the finished work will be worth every extra minute.
How can you ensure that the work is completed on time? The answer is outsourcing the job to a transcription company as opposed to an individual freelancer. Such companies employ a vast pool of transcribers who can handle any magnitude of work with speed. Here, you also have the advantage of industry-specific transcribers, who come in handy when your project requires some professional know-how.
With manual transcription, the final result depends on your specification. While OCR only converts an image into a text document, a human goes a step further to ensure that the information is accurate and grammatically correct, and edits it if necessary. Do you want to change the layout of the write-up? Do you want to omit some parts? Do you want to include some additional information? Such perks are only available with human transcribers. Such services may cost you more, but the results will be worth the investment.
How to turn faxes into digital documents
To turn faxes into digital documents, you have a few options. One way is to use an all-in-one printer that can scan documents and save them as a digital file. Most all-in-one printers come with software that allows you to scan and save documents in various formats, including PDF and JPEG.
Another option is to use an online fax service that will receive your faxes and convert them into digital documents that can be stored on a cloud-based platform. These services usually require a subscription or pay-per-use fee.
You can also use a dedicated scanner to convert images into digital documents. This option is suitable if you have a high volume of faxes to convert regularly. Once scanned, you can store your digital documents in the cloud or on a hard drive for easy access and organization.
Image-To-Text Transcription: A Mundane Task Best Left to the Pros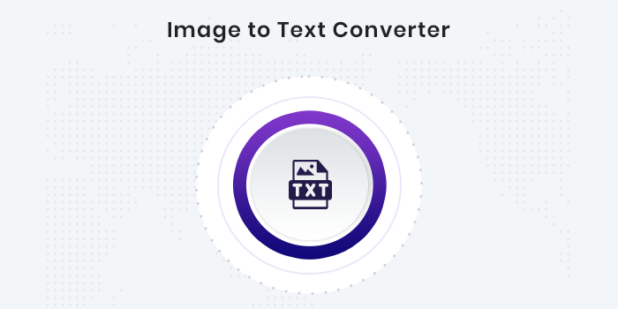 Converting images to text is no mean feat. It involves a painstaking amount of typing and patience. Artificial intelligence has attempted to close the gap, but the quality of the end product is a matter still seeking an answer. Fortunately, there are fully qualified professionals willing to put in the work to transcribe each of your image files into text manually.
Are you dealing with a whole shelf of handwritten notes? Are you worried about the time it'll take to complete the project? Go for an established transcriptionist company like GoTranscript, whose extensive workforce ensures to process any magnitude of work with speed. You don't have to wait in line; your work can kick off right away and proceed consistently to the last sentence. Don't take any chances; the only way to get the best image-to-text transcription services is to go for a company with a proven track record.