Picture this: the thrill of shaping your own destiny, the joy of calling the shots, and the satisfaction of building something truly yours. There's something magical about owning a small business, a journey that countless visionaries take.
Looking to get started? Recruit the best talent and advertise a job on Job Today.
You've likely heard the whisper of entrepreneurship, where 29% of business owners reveal their main drive to owning a business is to be their own boss. It's a sentiment that tugs at the heartstrings because who doesn't want to be the captain of their ship, navigating the waves of innovation and ambition?
But we're realists, and we know the journey isn't all rainbows and unicorns. It's a challenging world out there, and in the business arena, you need tools that amplify your potential.
Think of Job Today as your hiring co-pilot in carving out that dream team. It's more than a platform; it's your backstage pass to an entirely new way of discovering and connecting with top-notch talent.
Job Today is about redirecting your energy toward growth, innovation, and creating rather than getting lost in the labyrinth of outdated hiring methods.
Let's get real. The days of prolonged hiring processes and traditional job adverts are fading, so read up on how Job Today is changing the way businesses recruit talent.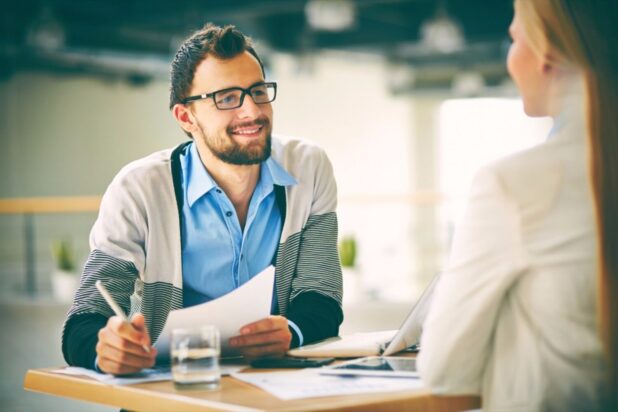 The Problem with Old-School Recruitment
An investment in new employees will shape the course of your business journey. It's like choosing the right co-captains to steer your ship.
Business is a fast-paced environment, and time is your most valuable currency. Every moment spent on inefficient hiring processes is a coin dropped down the drain.
Without modern tools to streamline the process, the act of finding, assessing, and hiring candidates can be painstakingly slow. While you're bogged down in long interviews, endless paperwork, and back-and-forth communication, your business growth might be getting sidelined.
Let's talk numbers. The average cost of hiring an employee using traditional methods is hovering around $4,000. That's a hefty sum, especially when considering that your resources could be allocated to more pressing matters. With outdated recruitment techniques, you're not just losing time – you're bleeding money.
But today, the era of pen, paper, and countless interviews is waving its goodbye. It's time to welcome modernity with open arms to embrace tools that revolutionize the way you build your dream team.
The landscape has changed, and the way forward is paved with recruitment technology that expedites the process, saving you time, money, and frustration.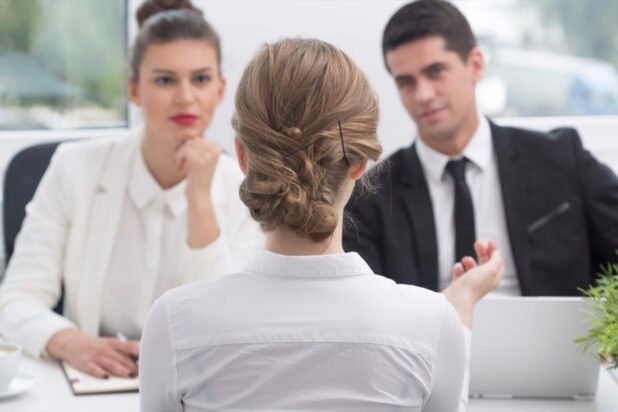 Enter Job Today, the Leading Social Hiring App
In the realm of modern hiring solutions, Job Today shines as the #1 social hiring app for both recruiters and job seekers.
Job Today harnesses the power of instant messaging and video interviews, all within a single app. This means you can establish meaningful connections with candidates and conduct interviews without the hassle of scheduling and location constraints. The result? A streamlined, efficient process that brings you closer to your goals.
Operating in countries like the United States, United Kingdom, Spain, and beyond, it has become the go-to platform for connecting job seekers and recruiters, no matter where they are located.
Notably, this platform's impact extends beyond its innovative features. The World Economic Forum recognized Job Today as one of the 100 Most Promising Technology Pioneers of 2020. This accolade celebrates the platform's dual focus on industry transformation and sustainability, showcasing its dedication to shaping the recruitment landscape and addressing crucial global issues.
From simplifying job searches to revolutionizing the recruitment process, it's the app that bridges the gap between aspiration and accomplishment.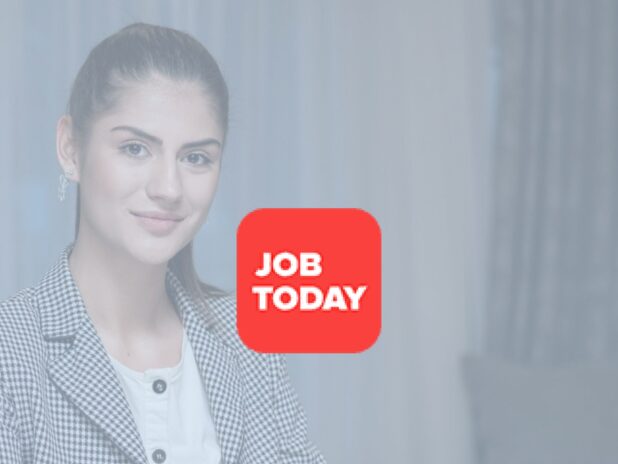 Must-Have Features
Job Today is your gateway to a new era of hiring, packed with features you won't want to miss.
Location-based magic ─ With Job Today's location-based job search, you're casting your net right where it matters most, streamlining your reach and connecting you with local talent that aligns with your business.
Smart filters for precision ─ Amidst a sea of candidates, pinpointing the perfect fit is a challenge. Job Today simplifies this with powerful filters that help you narrow down your search, so you can focus on the contenders who truly matter.
Profiles over resumes ─ No more stacks of CVs. Job Today introduces a fresh approach with profiles that encapsulate a candidate's essence – education, work experience, and even a profile picture. It's a comprehensive overview that ensures no detail gets lost in translation.
Direct communication empowerment ─ Employers and job seekers can engage in direct conversations via in-app chat and video calls. It's a bridge that collapses barriers, fostering a connection that's personal, efficient, and human.
Swift alerts ─ Opportunities don't wait, and with Job Today's job alerts, neither do you. Stay ahead of the curve with notifications of new job matches that resonate with your skills and preferences.
Streamlined selection process ─ Reviewing profiles, connecting with potentials, and even scheduling interviews. Advertise a job on Job Today and experience a streamlined recruitment process, ensuring you make swift decisions that propel your business forward.
Seamless job management ─ Juggling job listings, interviews, and offers can be overwhelming. Job Today provides a seamless solution that ensures you manage your recruitment tasks efficiently, freeing you to channel your energy where it matters most: growing your business.
With over 250 million job applications processed, Job Today is the leader in online recruitment. Whether you're an employer on the hunt for the perfect fit or a job seeker seeking your next opportunity, this recruitment platform is your doorway to success in the digital age of hiring.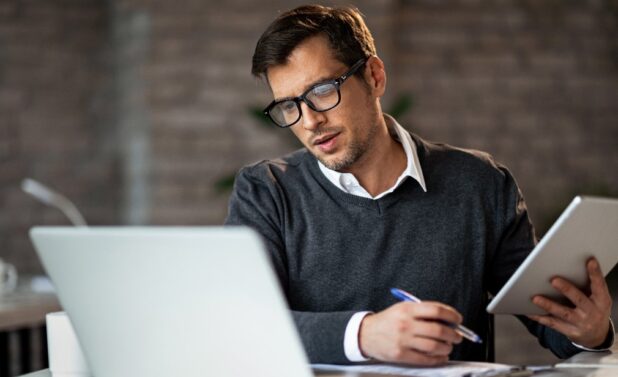 Hiring Made Easy with Job Today
Congratulations, you're about to take the big leap! The path to catapulting your business to new heights begins right here.
Ready to make your hiring process a seamless symphony? Advertise a job on Job Today. There's a spotlight shining brightly on your success story, and the stars are waiting in line.
The best part? Getting started doesn't cost a thing. Post your job adverts for free, and explore candidates' profiles without any fuss. A subscription unlocks direct connections, giving you a ticket to a world of talent that goes beyond mere cost.
This is an investment in the future of your business, an avenue to connections that will shape your growth. Post your job adverts, dive into the talent pool, and watch your business take off with Job Today.