TikTok is the next big thing in the internet domain. One could argue that it already is big, and that is fairing rather well compared to Facebook, Instagram, Snapchat, and Twitter. It has an audience, it grows in popularity every day, more people are thrilled with its content. If you don't have an account, create one right now. If you have one, you're probably here to check out our how-to develop your TikTok account – 2023 guide.
Now, this is not something out of the ordinary, but without a piece of proper advice, you can't hit the jackpot.
Unlike any contemporary platform, this one is very popular among younger generations. Thanks to this, its good voice spreads like wildfire. Now, it's easier than ever to attain a great following and become an influencer. Similar to FB and Instagram, and particularly YouTube, if you're good at what you do, and if your content is attracting attention you can earn hefty sums of money. In the end, this is the most important thing for some people. If you're one of them, you're in the right place, as with our little piece, you'll get closer to your goal. Let's see what we have in store for you.
1. Work on Profile Picture
This is where you start your journey. While TikTok is predominantly focused on video format, you need to have a profile picture. Not just any photo will do the trick. No, you need to give it your best shot. As we said, you need to create a profile to become a success story on this platform and the profile picture is a vital part of the whole endeavor. Choose your pretty little photo and put it where it belongs. You can enhance it as much as you want. It is even desirable to do so, as according to Mojo-App we are now going through a photo-editing trend on this platform. No one can't tell when or will even this trend stop, so you're better off riding the wave early. Also, let's not forget, that this platform is all about the videos, as we already said, so you can use a video as your profile picture, or better say profile video. But, if you ask us, make videos of your content and stick to pictures for your profile.
2. Identify Audience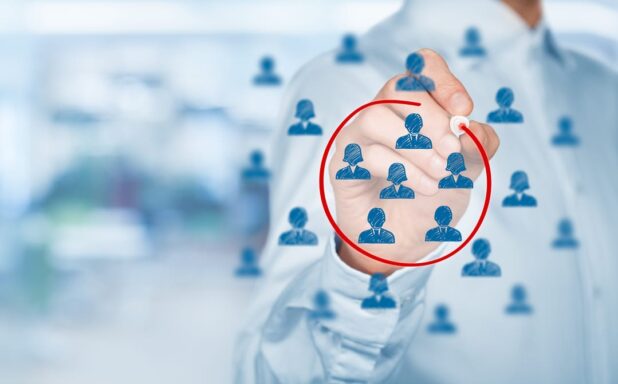 Targeting is the essence. If you want to be successful on this platform knowing who to target is half the health. In this domain, TikTok is similar to any other platform. If you have experience with FB or Instagram you know what we're talking about. It is all about the age groups, interests, various demographics, themes, and niches. Of course, the first step to targeting and getting the right audience is going to be your content. Before you start doing any of this, know who belongs to your audience and what they love to see or hear. Once you have your eyes set on the people you want to entertain you can start focusing on the content.
3. Be a Frequent Poster
Don't be afraid of being called boring or called a spammer. One or two videos per day won't do anything for your fan base. You need to up your game. Do you know? Just like that scene with Leonardo Di Caprio and Matthew McConaughey in The Wolf of Wall Street. One or two are rookie numbers. What you need to do is to post four to eight times a day. Your account will grow faster if you do this as you'll reach more audiences. But, you must avoid posting similar or the same videos. No, make them diverse so that you cover more ground. Focus on your niche, but don't be afraid to step out of it.
4. Networking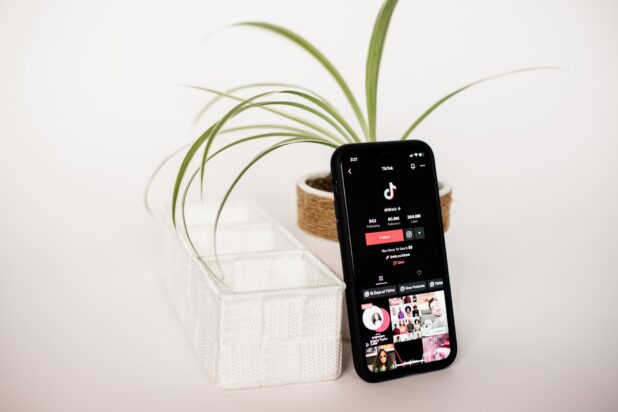 Just as any other social media platform TikTok is all about networking. So, when you start using it don't feel like you're betraying Instagram or Snapchat. No, instead you should connect them all and interchange the content. Make sure that people know your other contacts and accounts you might have in other places. Today, you can connect all of your media channels. If the goal is to rise on TikTok be sure that you're doing your due diligence on other similar networks. Many people avoid doing this as they're interpreting it as a mixture that can't exist. It can and it does.
5. Follow Trends
Now, if you want to reach the top, you need to know the people who are already there. As we said in the prologue this network created many influencers. If you aim to be one of them make sure that you know who they are. Follow other channels and other creators. Study their work and see what you can do the same way as they do, or what you can do even better. There is always time and space for progress and you need to ensure that you're not left behind. TikTok is all about the trends, so you need to follow them before you'll be able to start and maintain one.
6. Hashtags Matter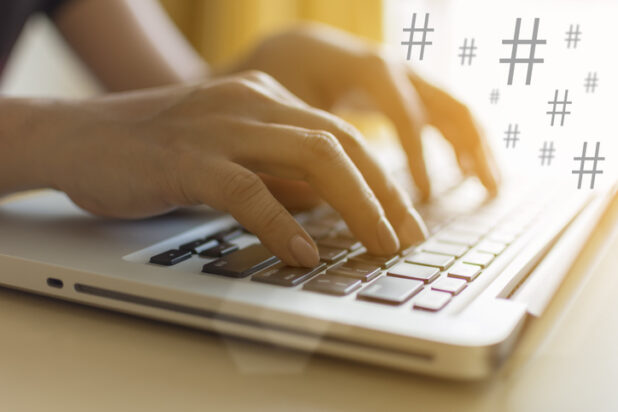 This should be common knowledge. Is it not? Hashtags are used on every internet platform out there. You have them on FB, Instagram, and Twitter. TikTok is no different. Do you know their value? They're like street signs pointing you in a direction. On these platforms, they point to niches, trends, events, and similar subjects important to the given network. Whatever you do, and whatever you aim at, describe it through a simple hashtag.
7. Learn About New Features
TikTok is an ever-growing platform just like the animosity between Green Bay Packers and Chicago Bears fans. Now and then you have a new feature added. In some cases people hate changes. It often happens with an update even if it's your Windows copy or on your Android device. But, when we talk about this product, you need to embrace it. Every new feature adds something new, and it can help you develop your channel further if you become one of the first people to use a novelty. It makes sense, doesn't it?