Traveling to Greece for vacation might be one of the best decisions you are going to make in your life. This country offers plenty of seaside and some of the world's best beaches. One destination that you might pick to visit and have the time of your life is Crete. This is one of the biggest islands in Europe and it is a true holiday paradise. It is a summer home for tourists from all over the world. If you're one of them, you'll have one big decision and challenge to face on this island.
Once you're on the island you'll notice that while it is quite big, it is a place you could visit all in one go. That's right it takes you only a couple of hours to reach one end from another. Considering that it is an island that has its airport, the choices most people face are either they'll use public transportation or they'll opt for a car rental. Rent a car is a popular option on this island and in this article, we are going to discuss the subject of car rental vs public transport in Crete for 2023.
Before we even start, let us tell you that we are pretty one-sided when it comes to this subject. Renting a car is a far superior option to public transportation. First of all, you don't have to worry about the arrivals and departures of busses. Second of all, considering how much there is to see on Crete you are far better off hiring a company that is in the car renting business and being your own man. There are plenty of reasons to go down this alley, and we're going to cover only some of them, but enough to sway your decision in this direction.
Why Rent a Car?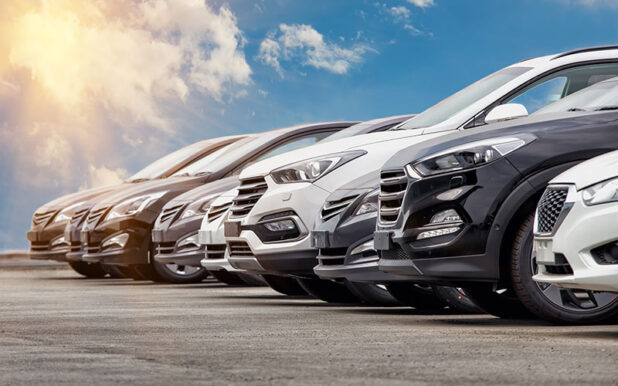 Let's start with the basics. First of all, having a car is much more convenient. It is easy to understand why. While public transportation in some major cities is a much better option than driving, we're watching you New York, but Crete is a whole another story. This island is a paradise worth getting to know. If you opt for public transportation you'll get precisely that – a ride from point A to point B. with amazing nature and many hidden gems on this island you'll be better off with a rented car. Stopping whenever and wherever you want truly has its advantages when you're in a spot that offers so much on almost every corner.
Besides, you can carry anything you like with you. Having a lot of luggage with a need to carry only the essentials can be a massive advantage especially if you have a bigger party on you. Also, it's not only about stopping when you want it is also about coming back when there's a need or a necessity. Not being stuck in one place is a great deal for the majority of people. If you visit a beach or a city on Crete you don't like (hard likely) you can take off at any point. Furthermore, Crete offers some amazing rent-a-car services, and if you already know this is the option you want, you can introduce yourself to one such agency if you read more.
Buy Yourself Freedom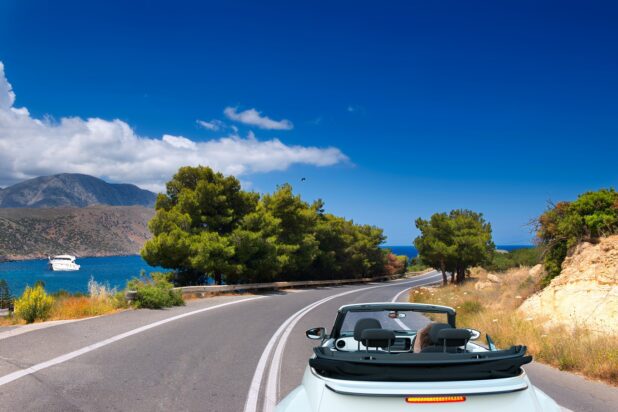 When traveling, freedom is an essential part of the adventure. You want to give it to yourself above all else. This especially goes when we're talking about a summer resort in Crete. This is the biggest island in Greece and the fifth-biggest in Europe. What this means is there's plenty to see on it. Of course, the chances are you won't be made to see it all in one go. But, with your visit, you can at least try to cover as much as you can. Be free to roam across this massive piece of land. The best way to do this is by car. The freedom a rented car will give you a public means of transportation could never.
Also what's super important to all of you beach lovers is to get as close to a beach as you can. Crete offers some of the most beautiful beaches in Greece, and you won't be enjoying them much if you get to transport a few kilometers off it. With a rented car, you can almost park on a beach. This commodity can't be bought, or at least it will cost you a dozen of Euros a day. What most people ignore about Crete is that while it might not appear as such, this island is quite large. What this means is that with public transportation you'll be stripping yourself of a chance to see it in its entirety with your first stay. Traveling from one part to another is easy with a car, but with a bus, you won't have the time of your life.
Consider All Options in Time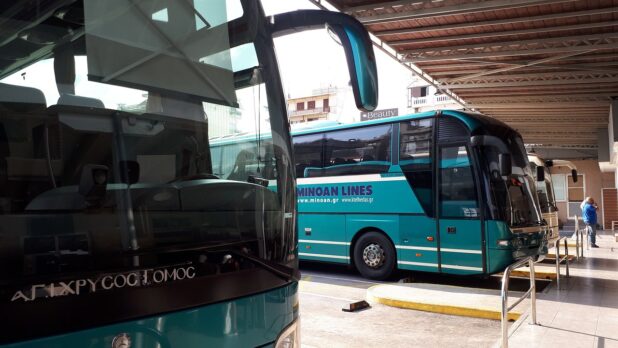 Let us give you some friendly advice. Decide on the usage of a rented car or public transportation before you reach the island. This is quite a sane decision you could make. Crete is a popular tourist destination. Many people opt for renting a car. If you don't handle this matter in time, you might find yourself lacking this service, or what's even worse in a situation to overpay for it. Once you're doomed to use the public means of transportation you'll be in quite a pinch.
Booking early is the way to go because of this. Trust us, the same way you'll be handling your plane tickets, and accommodations, take care of car renting in time. You don't want to find yourself stranded in one place or reliant on public transportation in Crete. No, you'll be missing a lot of content this way, and it would be a shame not to travel across Crete on daily basis. Not to mention that you'll be saving a lot of money this way. Thin in advance; save in advance. Be wise, rent a car when on Crete. You won't regret it. No one ever did.