RV traveling is enjoyable. It is adventurous, spontaneous, relaxing, and yes, it is a unique experience after all. Despite these meaningful feelings that we go through while RV traveling, there are also rough moments wherein we have to deal with serious problems. As they've said, "Life isn't all rainbows and unicorns." If you're one of those unlucky ones that once replaced their expensive RV appliances due to overheating, I guess you're in the right blog.
This situation is just one of the many serious problems you can encounter while owning a Recreational Vehicle. Buying new appliances is expensive, what more when you need to buy again or repair something you already own? It is kind of frustrating and can be avoided in the first place. Yes, you're right. We are talking about an autoformer, a device that can help your electrical system control and balance the voltage and amperes that your appliances need in maintaining them. By investing in this kind of device, you can learn how to use them, how they work, what their functions are, are needed? And the most crucial question when adding something to your RV, is it worth it? We think so.
Reasons why you should start using autoformer in your RV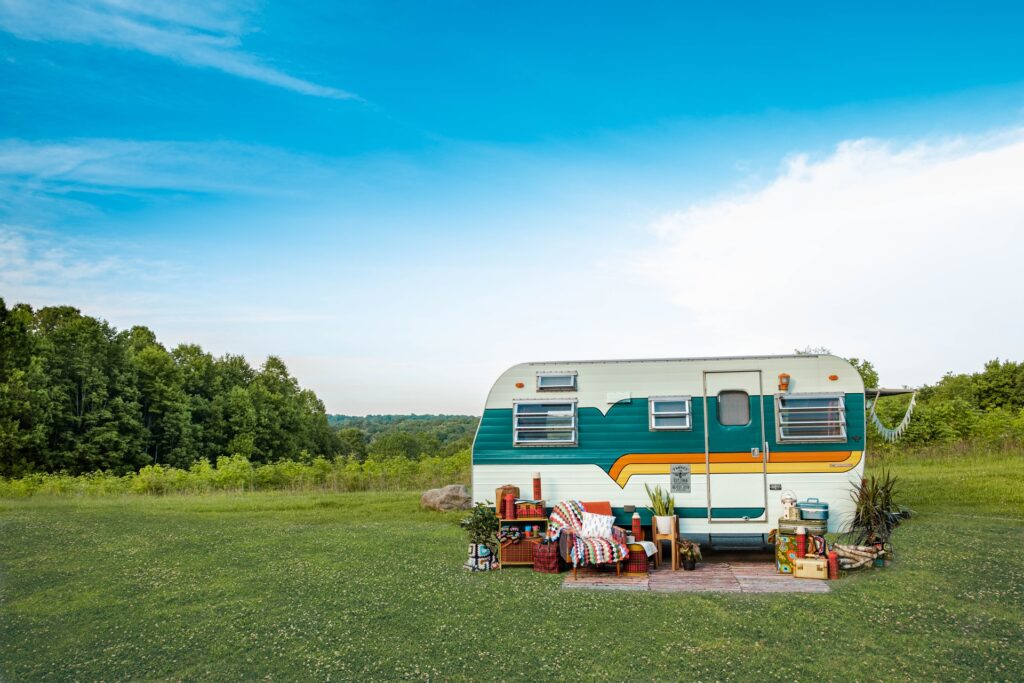 Moreover, a lot of RV owners are not aware of this device. They tend to experience first the malfunctioning of their appliances before discovering this type of device that can prevent this accident. Whether you've already experienced this or not, We are pretty sure you know the famous quotation, "Prevention is better than cure.", right? As we discuss the benefits of using autoformer in your RV, you can check rvcamping.com right after reading this blog to educate yourself on different autoformers in the market and opting for the best choice once you've decided to get one.
However, if you're still not convinced, here are some of the benefits of using autoformer in your RV that we've curated to help you.
It prevents appliances from overheating. Overloading of these appliances is pretty often as their electrical circuits tend to rise temperatures. The increase of amperage will cause malfunctions to appliances. It is the primary function of autoformers; to automatically boost low voltage that is coming into your appliances. They will detect it instantly. In that case, you will save your appliances from a terrible situation that may happen in the future.
Some models are multi-purpose devices. There is built-in power surge protection, which ensures that power overload will never happen. They block this accident from occurring. There's park circuit monitoring too. It will allow you to monitor the park circuit personally. Then, its primary function, a voltage booster! It will indeed have a voltage booster. If you pick the best device, model, and brand for your need, you can have all of these functions in just one device. How convenient.
There are times that improper power output installations will backfire you in a very unexpected moment. Autoformers will protect your RV from any reversals, polarity, and phase.
It allows you to use your motorhomes in old parks that are not developed. Not developed campgrounds with an outdated system and power pedestals can be challenging, especially when you need to rest and there's no other choice. You don't need to force yourself and search for the updated parks that can accommodate your needs.
You can save gas and energy. Owning this type of device will help you survive and relax with ease.
You can save more. You will allot money to buy new expensive appliances or merely repair them, keep them for other purposes or even add them to your emergency fund. You also have the chance to achieve your financial goals slowly. Opportunities are endless when you save more.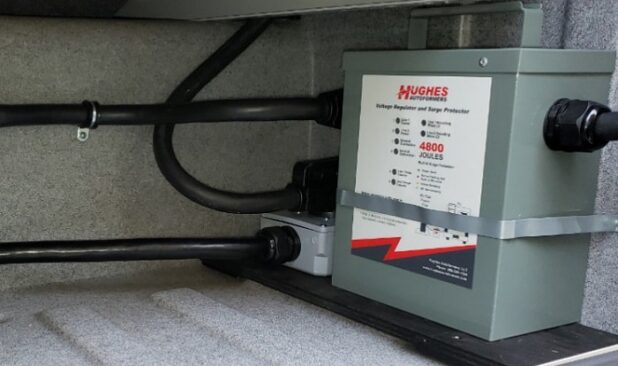 There's no need to do calculations by yourself. We mentioned before that some models have park circuit monitoring that will help you monitor it without any effort but even without this function, the autoformers adjust automatically. If detected, the system will instantly do its part and prevent everything from crashing or breaking down.
It is eco-friendly. With all the descriptions that we offered, it is evident that this type of device uses lesser energy. We mentioned many times that it helps in lowering the voltage. Knowing this fact, we know that the lesser power we use, the more the mother earth will thank us. You will still use energy to run your autoformers; the point here is energy is still energy. Consuming less can be a big help.
Lastly, you have your peace of mind. You can sleep every day at your every stop without overthinking your expensive appliances' performance. You did your part to have preventions, and even, something goes wrong, you know you will figure it all out. In the meantime, you just prevented one of the most frustrating problems that RV travelers encountered.
Conclusion
Like any other equipment or device, it is challenging to weigh what brand or model is the most deserving to buy and own. Companies are continually releasing devices that can help our RV travel and motorhomes stay convenient as possible every year. For us, you don't have to pressure yourself to always buy the updated one. Just buy the most suitable for you, quality, brand, price, and model-wise.
Aside from that, you can educate yourself by researching. Along the way, you will find the perfect RV autoformer for your needs. Asking questions from people you know, looking for some satisfied customers, and even just by seeing product reviews and comparisons. These things will help you in a way that you can't imagine. You can regret it after buying the wrong one, but when you know that you did your best, you don't need to feel bad about your decisions.
Overall, it is evident that you need one of these. It assures your RV appliances work safely. With the right pick and choice, for sure, this device will do the job for you. Less hassle. More adventure and enjoyment.
Using Autoformer when converting you camper van will insure that you'll have to travel comfortable and hustle free. Check out Camper Guide for more ideas when converting your van into a camper-van.