The main city in the UK is the best place for a family trip. The British capital is home to many parks, aquariums, and farms where you can introduce your children to the wildlife. That's a really nice time spending.
Let's provide you with the proof. Many travelers pick up a car from Rental24.co.uk to enjoy a trip to its many attractions. Stunning architecture, iconic historic sites, and entertainment for any taste will keep you and your children busy. But if you love animals and wildlife then you also have many things to do and where to go in London. Moreover, you don't have to buy a ticket to the
London Zoo for this. You just need to hire a car and find animal-friendly spots on your own. Well, let's check what animals live in London and where can you see them?
Parrots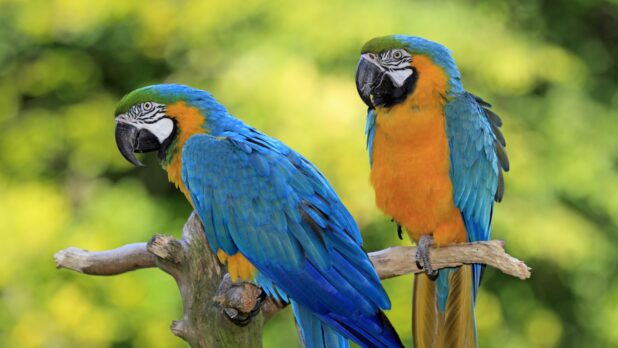 It's not a secret that many green parrots live in London. However, not everfyone knows the exact locations where you can always feed them with peanuts, seeds, or an apple right from your hand.
Kensington Gardens. The park entrance is from the Lancaster Gate subway station. Head to the Peter Pan Monument and follow the path for another hundred meters. Then you will certainly see the habitat of green birds.
St. James's Park. This is another great place to feed the parrots. How can you find them? Go to the middle of the park and look for the sprawling fig bush located at the entrance to the bridge.
Horses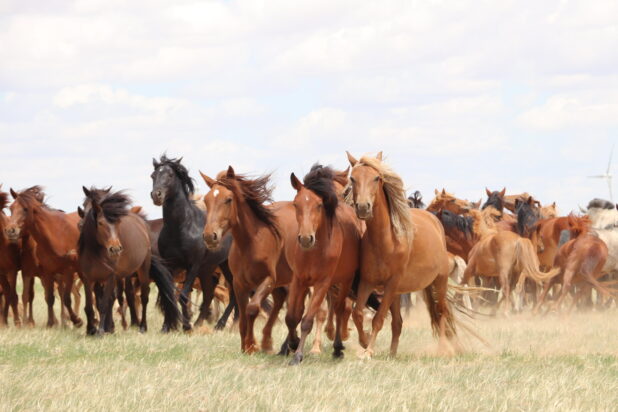 England is famous for its traditions, so it's not uncommon to meet horses in the British capital. Even the Royal Postal Service uses a horse-drawn carriage to deliver mail to Buckingham Palace.
There are several places in the central part of the city where horses either serve or participate in the training of the Horse Guards. So, even such a large industrial centre as London provides a great chance to meet these noble animals. Here are some perfect places for this:
66 Whitehall. Two mounted sentries guard the entrance to the Royal Horse Guards from 10 am till 4 pm. They change every hour. Here you can see the horses, and also take pictures with them. What's more, the most daring can even pet them.
Hyde Park. In this park, you will find two horse riding training grounds. One is located next to the Hyde Park Playground, where members of the Royal Horse Guards practice their riding skills. The entrance to the park is from Knightsbridge.
Hyde Park Stables. This private stables area is also in Hyde Park, but the entrance is from the Victoria Gate. Paid riding lessons are held here for adults and children from four years old, and everyone can look at the horses from a fairly close distance.
Peacocks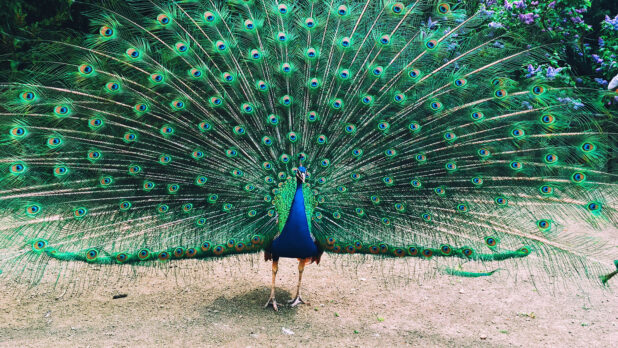 You can admire these beautiful birds for free in one of the central historical parks of the city.
Kyoto Garden in Holland Park. The Japanese Garden is perhaps the most interesting place in the entire park. Peacocks don't have a permanent place to walk – they move freely throughout the park, but most often you will meet them near the entrance to the Japanese garden. It's not recommended to feed the peacocks with bread. If you want to treat them, it's better to bring food intended for birds with you. By the way, here you can also watch huge fish from the stone bridge.
Deer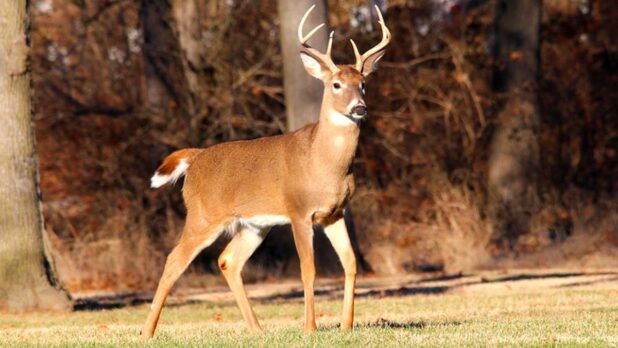 Deer don't usually live in city parks, but London's parks are an exception. Here're some places to see these beautiful animals:
Richmond Park and Bushy Park. Wild deer and fallow deer live openly in these royal parks. Fallow deer have a spotted coloration, and many children call them Bambi. It's not recommended to come close to animals during the rutting season (September – November) and during the birthing season (May – July).
Victoria Park. Here you can see not only a herd of deer but also goats. In addition to watching the animals, your children can visit the local shipbuilding club, play centre, and swimming pool.
Greenwich Park. Besides the prime meridian that Greenwich Park is famous for, you will see a small deer corral. It's located near the observatory. Come there in the morning in order to see these animals. After lunch, the deer usually sleep and are difficult to see.
Golders Hill Park. This park houses a mini zoo and a tropical butterfly garden. In addition to juvenile deer and fallow deer, the open-air zoo features enclosures filled with rare and exotic birds and animals, including ring-tailed lemurs, donkeys, wallabies, coati, and emus. Next to the zoo, there are two playgrounds with slides and a spacious sandpit. Admission is free of charge.
Fish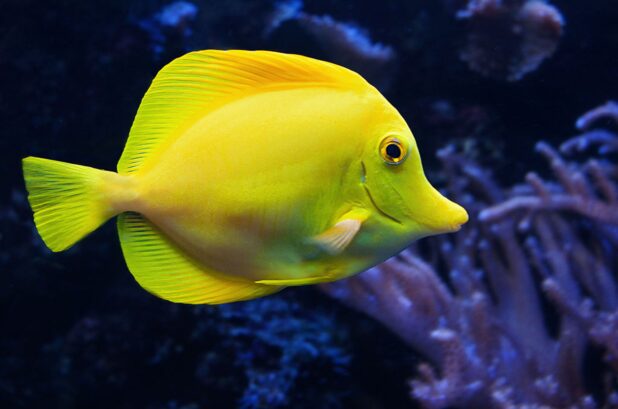 If you want to introduce your child to marine life, the Sea Life London Aquarium is the best place for this.
Sea Life London Aquarium. The collection of the London Aquarium contains more than 350 species of underwater inhabitants from all over the world. Its three floors are divided into 14 thematic zones. The basis of the Aquarium's exposition is two reservoirs – the Pacific and the Atlantic. Living conditions for marine life in these aquariums are as close to natural as possible. At the end of the tour, children and adults can touch the starfish in the small open aquariums.
Sheeps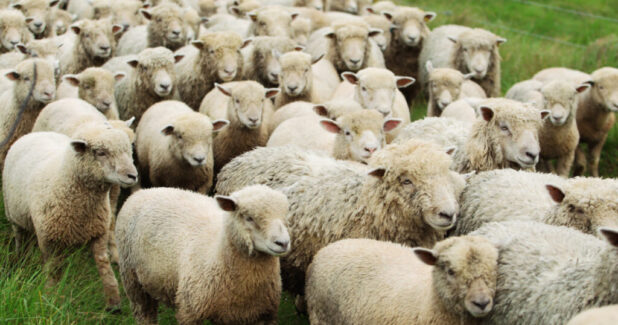 Farms in London are another place to find a lot of animals. You can milk and feed a goat, pet sheep, and hold fluffy rabbits. Since they are located outside the city, you better hire a car to get to them quickly.
Mudchute Park & ​​Farm. Founded in the late 19th century, it's the largest urban farm in Europe. Here you can ride ponies and horses, feed pigs, llamas, and donkeys. The farm is home to rare breeds of horses and ponies. Keep in mind that most animals go to bed around 4 pm.
Vauxhall City Farm. This farm is home to sheep, ducks, geese, pigs, rabbits, donkeys, and alpacas. Here children will be happy to ride a pony, take riding and farming lessons.