The responsibility of being a homeowner is quite significant and most likely among the biggest investments one will make in his or her life.  To safeguard your investment, proactively taking care of your property is particularly important.  This involves taking the right steps to quickly resolve problems when they arise or prevent certain problems.
When the time comes to get assistance from an outside contractor, it is vital to select an experienced and reliable individual.  Choosing the right professional for a project can be a more complicated process than many people think; however, you will be capable of building a list of competent contractors to hire when things go wrong, if you screen them carefully.  Below are the 5 best tradesmen to have on speed-dial:
1. Electricians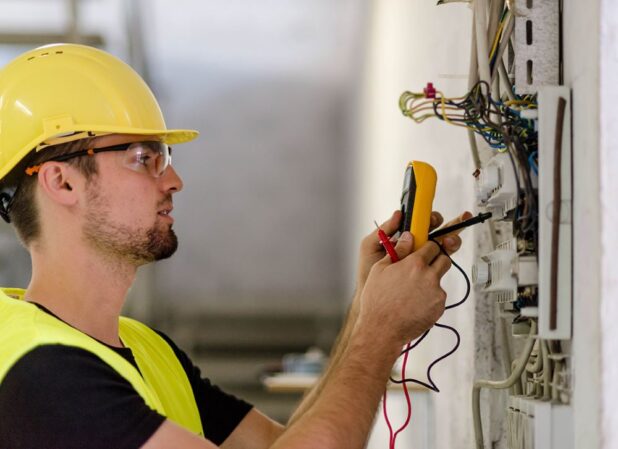 Electricity powers homes, vehicles, appliances, cellphones, machines, lights and so much more.  If any of these goes out, there will be an interruption in the flow of life. Due to amplified dependency on electricity, the value of electricians increases continuously.  Essentially, electricity is used to run everything that is important in human lives and whenever it malfunctions, somebody is needed to fix it and this person must know how to get the job done properly.
When it is working smoothly, electricity has the capacity to run things; however, if it is misused, it can take lives and cause property damage.  Of all household mishaps, electrical repairs at home ranks second immediately behind falling from ladders.  Nonetheless, accidents stemming from home electrical repair can be more deadly than falling from a ladder.
Decent electricians are highly trained professionals who have gone through a lot of schooling and have years of practical experience.  Before you even think about rewiring your house for power or sticking your hands into a fuse box, you have to be knowledgeable about electrical power.  This includes knowing the way it does the things it does, the way it moves, the physics and math behind it and a bunch of other things.  If you do not have the knowledge, you should leave the job to the professionals.
2. Plumbers
Plumbing is one of those things that is easy to take for granted.  Many people do not notice the major role it plays in their daily life until something goes wrong, or it stops working.  It is thanks to plumbers that individuals can just go to a faucet and wait for hot water to come out after turning the handles. The lifestyle being currently enjoyed nowadays would not be possible without the skills and knowledge of these professionals.
The plumbing industry assists us in optimizing our usage of water through water management and technological advancements.  They work to make sure that there is always an adequate amount of water to go around.  Additionally, they play an integral role in taking actions like harvesting rainwater, wastewater treatment, water reuse and desalination.
Plumbing is a job that is physically demanding.  These professionals do not only fix faucets and unclog drains.  They have the responsibility of assembling, installing and repairing pipes and other fixtures and fittings.  Plumbing has allowed us to easily access water, dispose of waste and access gas.  Whether we realize it or not, these benefits have a great impact our lives.
3. Carpenters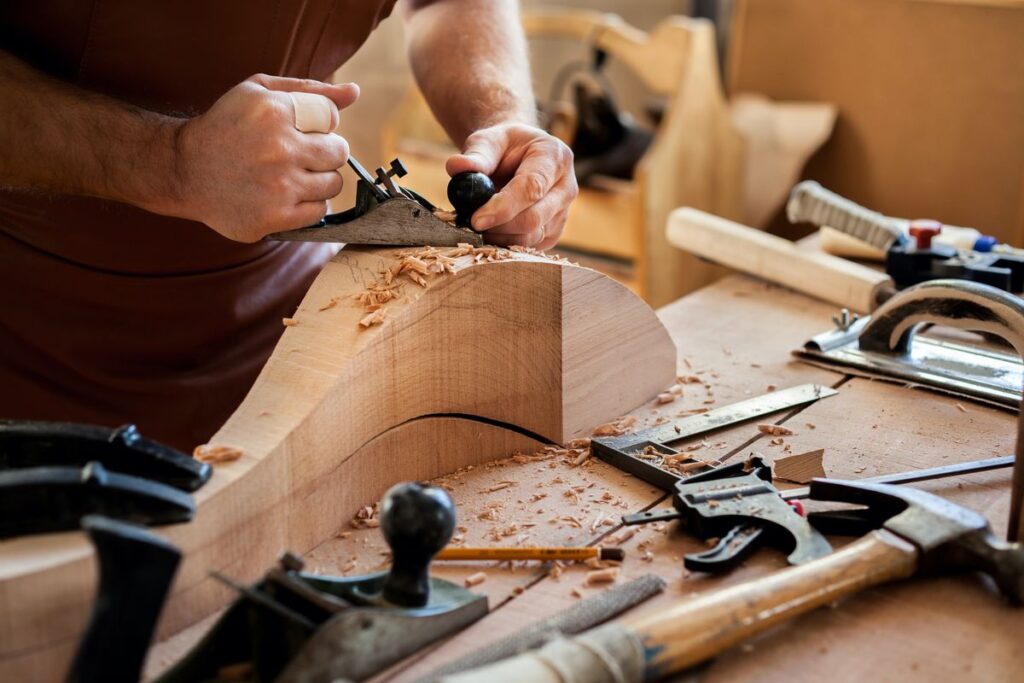 Carpenters are among the most common tradesmen homeowners will collaborate with. Depending on your level of experience, you may be capable of handling some carpentry-related duties; however, having a trustworthy carpenter will come in handy for bigger and more complicated projects.  Carpenters will handle building, repairing and installing any structure made from wood or comparable materials. These could include windows, walls, flooring, doors and various types of frames or molding.  These professionals may install cabinetry, insulate buildings, build new walls or assemble framework. Carpenters provide valuable assistance for both the exterior and interior of the home and therefore, you should consider building a relationship with a reliable individual.
4. Mason
Typically, fences, walls and other related structures are listed in the landscaping category; therefore, a mason might not be on your list of priorities. However, those projects are complex, and the help of a skilled tradesman is usually necessary.  If your property has any of these structures or if you are planning to build something to enhance the market value and quality of your home, it would be wise to find a skilled mason.
There are three main categories of masons: block masons, stonemasons and brick masons.  As suggested by the titles, they can work with concrete blocks, natural stones or bricks to build structures like walls and fences.
5. Glazier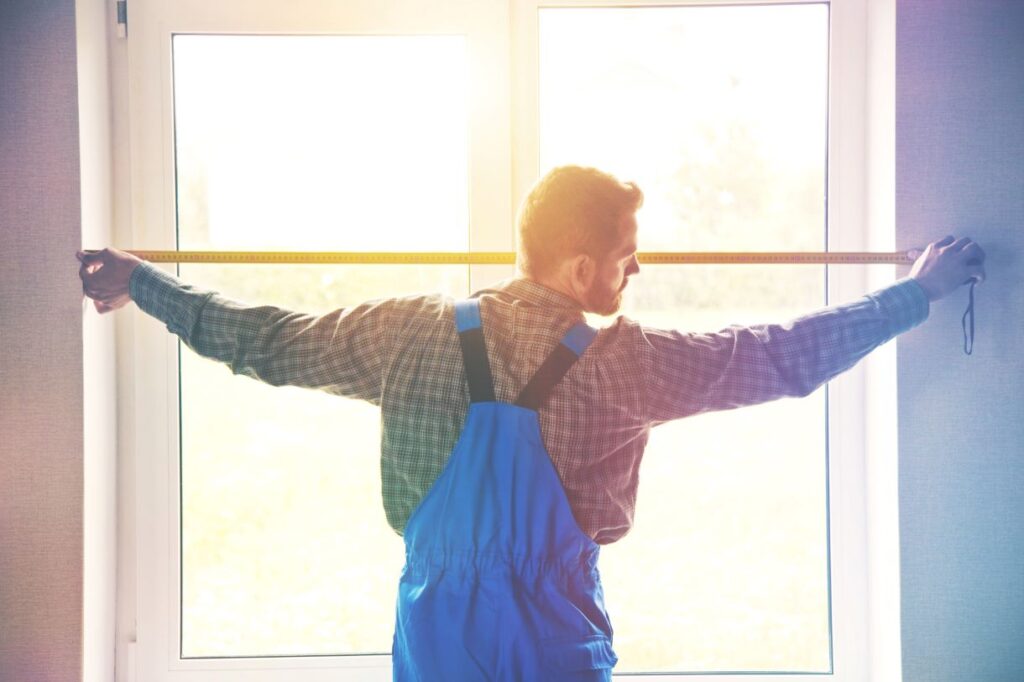 A glazier is essentially a professional who assists you in choosing glass and then creating and installing wonderful windows.  Glass has the capacity to alter the appearance of a home or office, creating stunning items.  Glaziers have the responsibility to select, cut, install, replace and remove glass.  It does not matter if the project is small or large, a Glass Express glazier can get the work done on your behalf.
Residential glazing is the most common type of work done by glaziers.  Generally, this involves projects like replacing damaged or smashed glass in homes, installing mirrors, glass doors and windows and shower screens and doors.  Additionally, they are responsible for installing bathtub and bathroom surrounds, creating display cases and fitting glass for tabletops.
Glaziers also have the responsibility of installing glass paneling, glass security doors and room dividers.  Furthermore, they are frequently involved in installing and repairing glass security doors and shop fronts.  It does not matter whether it is a bank or a small corner store, a professional glazier has the skills to take care of all your glazing needs.
Compiling a list of trusted tradesmen before they are needed is important.  This will ensure that when something goes wrong, you will not be left scrambling and settling for the first available individual you can find.  There are definitely tasks you can carry out on your own; however, the majority of remodels and repairs should be performed with the help of trained and experienced tradesmen.