Moving to New York City is a dream for many. The city's vibrant energy, diverse culture, and endless opportunities make it an exciting place to live.
However, navigating the complexities of the Big Apple can be overwhelming, especially for newcomers. From finding the right neighborhood to securing housing, understanding the public transportation system, and immersing yourself in the local culture, there are many aspects to consider.
In this guide, we'll provide you with insider tips and valuable insights to help you make a smooth transition and thrive in a city that never sleeps.
1. Researching Neighborhoods ─ Finding the Perfect Fit for You
With its five boroughs and countless neighborhoods, New York City offers a wide range of options to suit different preferences and lifestyles. Researching neighborhoods is crucial to finding the perfect fit for you.
Consider factors such as proximity to work, amenities, safety, and affordability. Websites like StreetEasy, NeighborhoodScout, and local blogs can provide valuable information and insights from current residents. Exploring the neighborhoods in person is also recommended to get a feel for the atmosphere and determine if it aligns with your needs and preferences.
2. Budgeting for the Move ─ Costs to Consider When Relocating
Moving to New York City can be expensive as well as moving companies in New York City, so budgeting is essential. In addition to the cost of hiring movers or renting a truck, consider other expenses like security deposits, broker fees, and utility setup fees.
It's important to factor in the high cost of living in the city, including rent, groceries, transportation, and entertainment. Creating a detailed budget will help you plan accordingly and ensure you have enough funds to cover your initial expenses as well as ongoing monthly costs.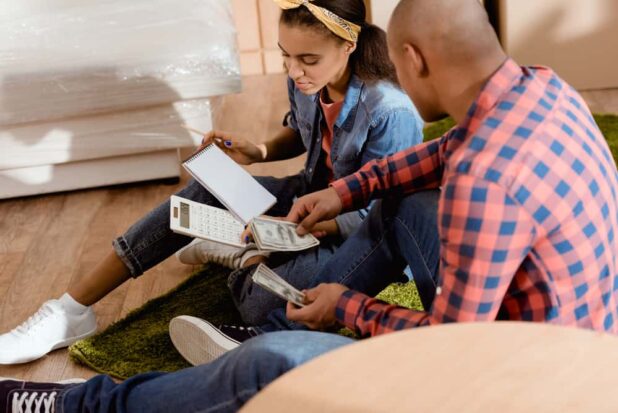 3. Securing Housing ─ Tips for Finding and Renting an Apartment
Finding and renting an apartment in New York City can be a competitive and fast-paced process. Start by determining your budget and preferred neighborhood. Consider using reputable real estate websites, reaching out to local brokers, and exploring social media groups focused on apartment rentals.
Be prepared to act quickly as desirable apartments are often rented within days. When viewing apartments, have your paperwork ready, including proof of income and references, to increase your chances of securing a lease. It's also advisable to read and understand the terms of the lease before signing.
4. Transportation Essentials ─ Navigating the City's Extensive Public Transit System
New York City has one of the most extensive public transit systems in the world, and mastering it is key to getting around efficiently. The subway, buses, and commuter trains offer a convenient way to travel throughout the city and beyond.
Get familiar with subway maps, bus routes, and schedules. Consider getting a MetroCard for easy fare payment. Smartphone apps like Google Maps and Citymapper can help you navigate the transit system and provide real-time updates.
5. Essential Services ─ Setting Up Utilities and Getting Acquainted With Local Resources
Once you've secured your apartment, setting up essential services is crucial. Contact utility providers to establish accounts for electricity, gas, water, and internet. Research local resources such as grocery stores, pharmacies, healthcare facilities, and post offices in your neighborhood.
Take advantage of delivery services for groceries and other essentials, which can save you time and make metropolis living more convenient. Familiarize yourself with nearby laundromats or consider investing in a compact washer and dryer for your apartment.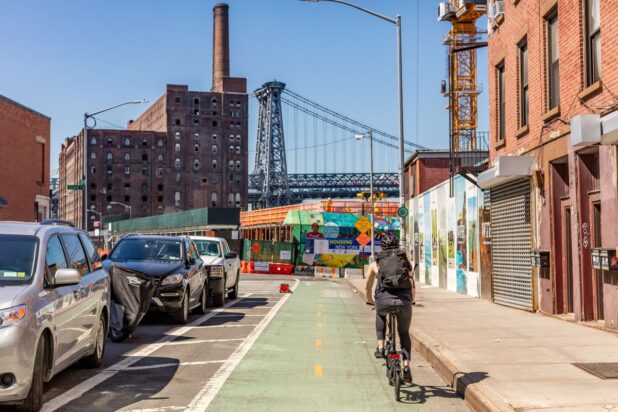 6. Embracing the Local Culture ─ Immersing Yourself in NYC's Vibrant Atmosphere
New York City is known for its rich cultural scene and diverse communities. Embrace the local culture by exploring the museums, art galleries, theaters, and music venues.
Attend street festivals, food fairs, and cultural events to experience the vibrant atmosphere. Take advantage of the multitude of cuisines available and try new dishes from around the world.
7. Tackling the Job Market ─ Strategies for Finding Employment in the City
New York City offers a wide range of job opportunities across various industries. To tackle the competitive job market, leverage online job boards, professional networking platforms like LinkedIn, and industry-specific websites.
Tailor your resume and cover letter to highlight your relevant skills and experiences. Attend career fairs, industry events, and networking mixers to expand your professional connections. Consider reaching out to local staffing agencies or hiring consultants who specialize in placing candidates in New York City.
8. Making Social Connections ─ Building a Network and Finding Community
Building a social network and finding a community in New York City is essential for personal and professional growth. Attend social events, meetups, and networking gatherings in your industry or areas of interest. Join recreational sports leagues, book clubs, or hobby-based groups to meet like-minded individuals.
Volunteer for local organizations or charities to give back to the community while connecting with others who share your values. Take advantage of online platforms and social media groups focused on connecting people in the metropolis.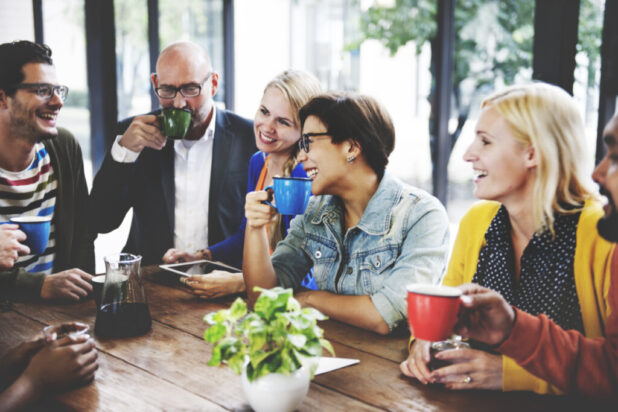 9. Managing City Living ─ Coping With Noise, Crowds, and Urban Challenges
Living in New York City comes with its fair share of noise, crowds, and urban challenges. Noise-canceling headphones can provide respite from the constant hustle. Seek out parks, green spaces, and waterfront areas to find tranquility and escape the concrete jungle.
Embrace the city's 24/7 energy while being mindful of your own well-being. Practice self-care by finding outlets for relaxation, exercise, and hobbies that help you unwind. Developing a routine and finding a balance between work, socializing, and personal time will enable you to navigate the challenges of metropolis living more effectively.
10. Insider Recommendations ─ Hidden Gems and Must-visit Spots in NYC
Beyond the well-known landmarks, New York City is brimming with hidden gems and must-visit spots. Explore the High Line, an elevated park built on a historic freight rail line. Discover the vibrant street art in neighborhoods like Bushwick and Williamsburg.
Visit the Tenement Museum to learn about the metropolis' immigrant history. Escape the crowds at the Cloisters, a serene museum located in Fort Tryon Park. Indulge in diverse cuisines at food markets like Smorgasburg and Chelsea Market. Take a walk across the Brooklyn Bridge at sunset for breathtaking views of the Manhattan skyline.
Conclusion
Moving to New York City is an exciting and transformative experience. By following these insider tips, you'll be better equipped to navigate the challenges and make the most of your new life in the Big Apple. Embrace the diversity, culture, and opportunities, and soon enough, you'll be calling New York City home. Good luck on your NYC journey!