Online gambling is reaching new highs in the number of players and in the money circulating this industry each year, and the last year, when we spent most of our time home, these numbers skyrocketed. Everyone has their favorite and a game of chance they are good at, but all that doesn't matter as even that possibility to make some quick cash is not that relevant because the overall experience and excitement is the main reason why people fall in love with casino games in the first place. Games also evolved through time, but their concept stayed the same, and today, even though centuries have passed, games like roulette or poker only got new versions, or updates if you prefer.
On the other hand, it seems like that for almost as long as there are casino games, there were also myths and legends about them and, of course, cheaters. Today, with technology being what it is
to us, all this got even more emphasized, as even cheating evolved, and since there are so many hackers, it is always good to know if there is some way to determine whether someone is a cheater or not. So let's cut to the chase, as yes, there are several things to do to be sure someone is cheating at your poker table, and as for the ways to do so, let's check them out.
Check their gambling time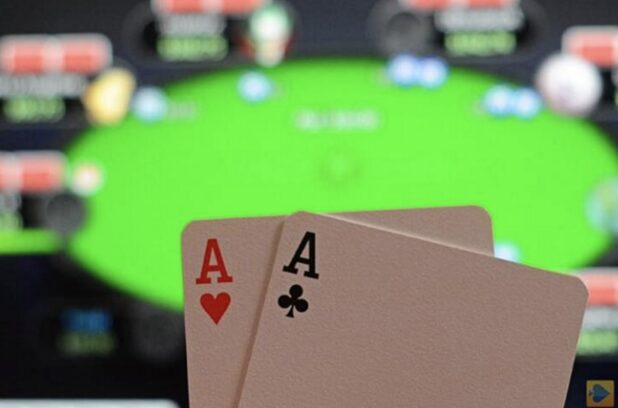 You can say that this one can be from the book called how to notice an online poker cheater for rookies, as it is so simple yet often overlooked. Basically, if some player is suspicious and somehow you constantly end up losing as they know when you are bluffing or not, just check their playing time, as no human can play for more than 16 hours straight. Yes, some do actually spend this amount of time playing poker, but in 9 out of 10 situations, it's more likely that you are playing against a bot of some kind. Of course, during holidays, when people have more time, they can play for even longer, and you don't want to accuse someone that they are a bot, so make sure to check for other bot signs, or if their playing time goes above 24h straight.
They play by the same patterns
It is not easy to follow someone's pattern, but it is one of the indicators that someone is cheating. Cheaters are using the same patterns all the time, and if you are an experienced poker player, it
will not be difficult to notice that. If not, you will probably need some time to check all the strategies they use, but it is not that hard like it looks at first sight. In most cases, they make some stupid mistake over and over again, and it is something that we will probably notice first, so if you find something suspicious, it is probably the best idea to investigate it further. In most cases, if stupid mistakes repeat, you are playing against a bot, and it is most likely that you will never win, so the best idea s to change the table in time.
Check the number of their accounts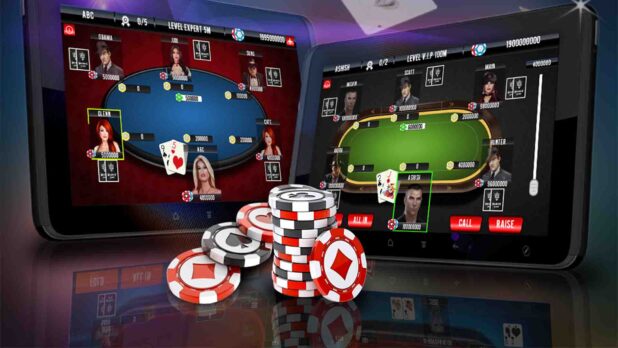 This is yet another thing that troubles so many and not just online poker players, as this type of cheater is not only deceiving but also time-consuming type. Now, even though we cannot say that they are con artists, that doesn't mean that they cannot end up with our money. Of course, this is considered cheating simply because of a higher win percentage, as these players always play with more cards than anyone else, and the more cards you have, the higher the chance to win every poker hand. So to avoid this type of player, if suspicious, check how many accounts they have. It is the casino's responsibility, but it wouldn't hurt to check.
Gambling at the same table all the time
If you are curious or superstitious, you will probably choose the table at which you won the last time, but if you lose, you will probably wish to change it. When it comes to cheaters, they are choosing the same table over and over again, and it is something that is difficult not to notice. If we see the same player at the same table, one or two times, it is not an alarm sign, but if the player is there every time we join the game, it is probably the sign that something is wrong, and the best idea is to change the table before starting the new game because if you start it, chances for winning are minimal.
Two or more persons in the suspicious game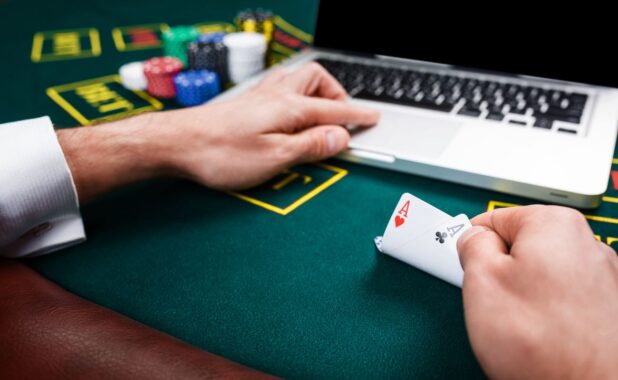 Sometimes cheaters need support, and it is not strange to see two people at the same table who try to trick the system and the other players at the table. There are many ways for that, and one of the most popular is raising stakes when one of them has a good hand. It can be pretty challenging to notice that after the first hand, but if we continue playing, we will definitely see the strange game between two or more players. In that situation, these players are playing together, and no matter who wins the hand, they have some profit. It is much harder to play against them than
against one player, and once again, if you are suspicious that someone is cheating, do no try to beat them.
The bottom line
Everything mentioned above should come in pretty handy for everyone who enjoys playing online poker, but the game is not only to know when someone is cheating as some knowledge and skill are also needed. Practice makes it perfect for almost everything, and the same goes for poker, but some guidance and advice are always welcome, so if you think you can work on your poker game, make sure to check texasholdemquestions.com, as you will get detailed instructions about poker.