The crypto market is trapped in a tight trading range, trending sideways or not at all. Boredom before the breakout is causing trading volume to drop and along with it, volatility. Eventually that calm will break and a storm will arrive, but sideways markets can trade a lot longer than anyone would like,
These boring sideways phases can lead to frustration and losses due to market chop, and can often leave traders sitting on their hands or the sidelines. But that's no way to trade successfully or profitably. Using CFDs like those offered on PrimeXBT, can provide the edge needed to squeeze returns out of even the smallest of moves, as we'll explain in the guide below.
What Are CFDs? Contracts For Difference Detailed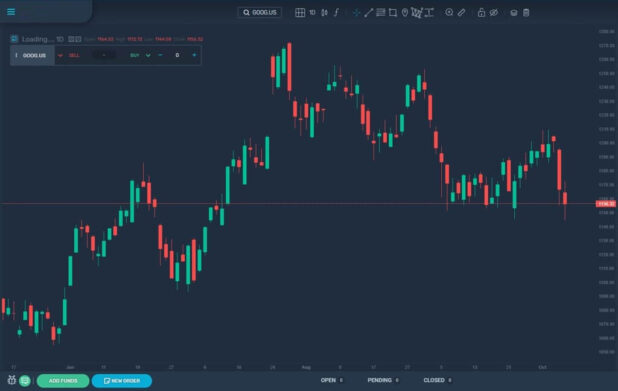 Investors buy assets like Bitcoin, gold, or stocks, and hold them for the long term expecting price appreciation. This strategy can work with only the longest investment horizons, and the ability to ignore all the noise – and opportunity – that goes on in between.
Trading takes more advantage of the price swings on smaller time horizons, and switches between buying and selling assets with each major peak and trough. Professional traders take this another step further with derivative trading instruments such as CFDs, Futures, and Options. All of these derivatives allow traders to speculate on price action by using long and short positions, which we'll dive into further in the sections below.
Futures are contract-based – meaning no underlying assets are ever exchanged – speculative bets on the future price of an asset, such as Bitcoin, that are required to settle at or within an expiry. Options are similar, but give traders the option to settle and isn't a requirement like with Futures. In exchange for ditching the requirement, Options traders pay a high premium to access this type of contract. But what are CFDs?
CFDs are contracts for difference, and like the other two outlined above allow traders to speculate on an underlying asset. The difference in price from the time the contract is opened to settled determines the total profits or losses. This type of derivatives contract offers the greatest possible flexibility and isn't tied to any expiration date. Learn more about CFDs in this guide.
Why CFDs Over Other Contracts Or Trading Types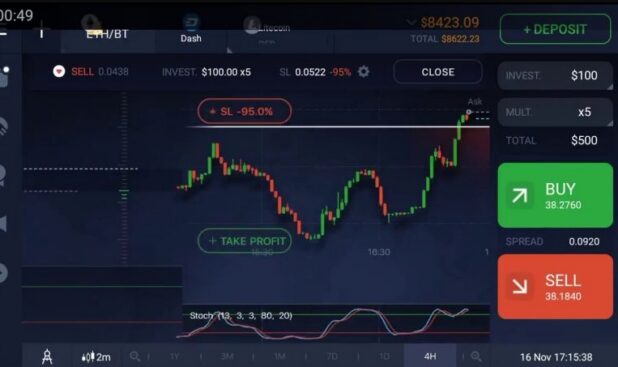 CFDs, as mentioned, offer the most versatility related to the duration of the contract. But there are other reasons for CFDs to beat other types of derivatives. For one, CFDs allow more flexibility for the broker also, and what that means is the opportunity for more exotic trading pairs and instruments. Launching new instruments requires less regulatory red-tape, and allows a broker to offer a variety of contracts under one roof.
For example, PrimeXBT, an award-winning CFD broker, offers crypto, forex, stock indices, commodities, and metals, for a grand total of over 50 different assets for traders to choose from and build a diverse portfolio. All of which can be managed effectively from a free smartphone app for Android and iPhone smartphones from anywhere in the world.
CFDs allow for long and short positions, so traders can profit no matter which direction the market turns – up, down, or sideways. With regular investing trading, the only way to profit is from an uptrend and when prices are rising.
Contracts for difference also are commonly found on margin trading platforms, which offer leverage on long and short positions. This lets traders extract more profits from smaller moves or with less capital on the line, allowing for deeper and more efficient trading strategies. CFDs also allow these positions to include stop loss protection or take profit levels built in that trigger if a certain price point is reached.
Using CFDs As Part Of A Full Trading Strategy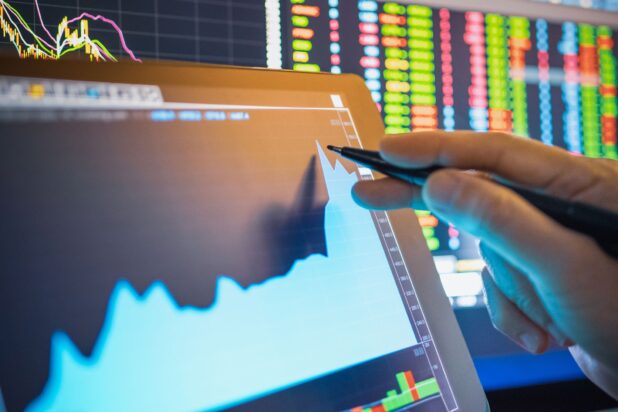 Knowing where to place stop loss or take profit orders is a lot easier without having to leave the platform, and PrimeXBT offers built-in charting tools directly from TradingView – the industry's best and most respected technical analysis software.
The tools also let traders draw trendlines, chart patterns, and scout for signals that could lead to profitable setups. Leveraging the variety of technical indicators can also help anyone improve their success rate.
Getting a read on the market goes beyond just trading tools, and requires keeping tabs on market news and honing one's emotional and mental abilities. Trading can be stressful, so sharpening skills is always necessary to stay one step ahead of the competition.
A PrimeXBT company blog is a helpful resource in learning new tips, tactics, and trading strategies. There is a wealth of information between the blog and the website's help center, and if for some reason the answer you are looking for isn't there, there's also a 24/7 live customer support staff that is ready to help at any time.
Why CFDs And Covesting Are Alternatives To Sideways Trend Frustration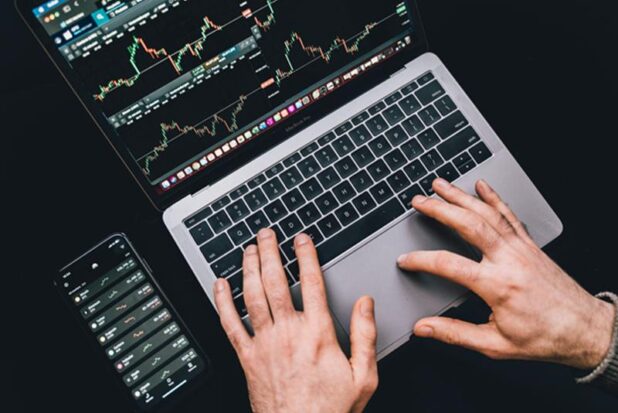 Still stuck with the sideways trend and finally ready to give up? Let other traders do the hard work for you with the Covesting copy trading module. The Covesting module connects strategy managers who show success with followers eager for a piece of the profits.
Followers can pick and choose from strategy managers ranked in the online leaderboards, and then put their capital to work by copying the trades of these more skilled traders. Strategy managers benefit by making a cut of the action, and are encouraged to keep their profits high not just for themselves, but to maintain a high rank in the leaderboards and build wealth for their followers.
The Covesting system is designed to pick up where PrimeXBT leaves off. PrimeXBT has all the tools novices and professionals could need, but when the going gets tough, rather than getting going and giving up, give Covesting copy trading a shot. With more skilled traders ready to dive head first into markets for you, frustrated investors have a way to stay exposed to markets, but can avoid losing emotional control, or having to pay too close attention to positions they have open.