Are you looking to buy your first Bitcoin? Or do you want to be an active trader in the digital currency market? If so, you'll need to pick a systematic trading platform.
It's an essential tool for Bitcoin traders. It can help you organize your trades, manage your portfolio, and make investments more profitably.
But there are quite a few trading platforms you can choose from though. So how can you be sure you're picking a Bitcoin trading platform for your needs?
This guide will help you find the best Bitcoin trading platform for your investment style, so read on.
Key Considerations for Picking a Bitcoin Trading Platform
When using platforms for buying and selling Bitcoin, it is important to consider several key factors. You should look for platforms that are straightforward and have low fees. It is also important to consider the liquidity of the platform, meaning how easily participants can enter and exit trades.
Additionally, look for platforms that support multiple payment methods and currencies. They should offer a variety of trading tools and analysis, and provide educational resources.
And it is important to take into account any extra features and services the platform may offer. This includes rewards programs and customer support.
Different Types of Trading Platforms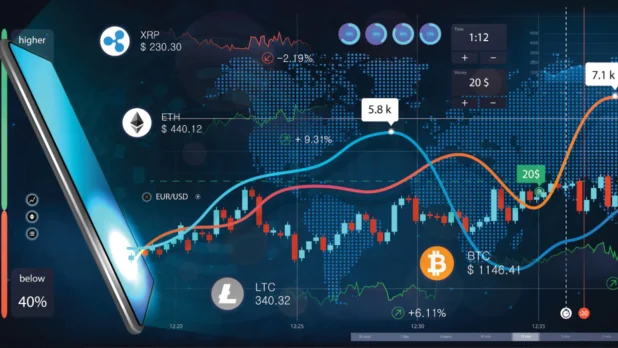 When it comes to trading Bitcoin, there are different options available for beginners. When selecting a trading platform, you should be aware of the various features that distinguish each type of platform.
Below are the two main types of trading platforms:
Broker Platforms
Broker platforms are one of the most popular and easiest ways for beginners to begin trading Bitcoin. Brokers typically provide dedicated customer support and offer tailored services. This includes free market analytics and educational materials.
When selecting a broker platform, it's important to consider the security, fees, and customer service of the platform. Many brokers today offer high-security encryption, low fees, and customer support services. These services can make it easy for beginners to get started as they learn the basics of Bitcoin trading.
Brokers also tend to have fewer restrictions. So they allow users to access their funds quickly and easily to make the desired trades.
As a beginner, it's important to choose a broker with a low minimum deposit and high liquidity. This makes it easy and fast to enter and exit trades.
Peer-to-Peer Platforms
Peer-to-peer platforms offer users the advantage of direct trading with real traders. They do this without the need for banks, brokers, or third-party intermediaries.
This gives beginners the freedom to choose their Bitcoin trading strategy and do business with people they trust. This is while avoiding the risks associated with other trading platforms, such as high fees and potential fraud.
Peer-to-peer platforms are some of the most advanced trading platforms available. They offer advanced tools such as charts and data analytics that can help beginners make informed trading decisions.
Assess Safety and Security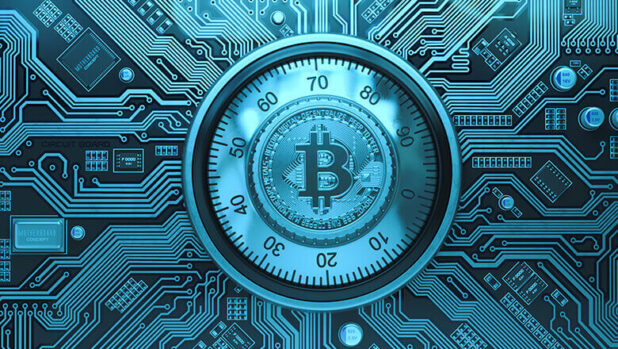 Understanding the safety and security of each platform is essential. Popular Bitcoin trading platforms are continuously improving the way their technology works. This is to protect users from cyber attacks, money laundering, theft, scams, and other malicious activities.
Assessing the trading platform's security and safety should be at the top of the list when selecting one to use. It is important to research the safety and security measures that cryptocurrency exchanges have put in place.
You should evaluate features like encryption of user data and two-factor authentication. By using a secure, reliable platform, you can ensure that your financial data and transactions remain private and secure.
What Fees to Look Out For
Different platforms can charge various fees, such as transaction fees, deposit fees, and withdrawal fees. So it is important to carefully review each of the platforms' fee structures and compare and contrast them to make an informed decision.
Some platforms may offer lower fees for certain services, such as trade volume. So it is important to consider the costs per service and compare them to find the most economical solution for the user.
You should also investigate whether any hidden fees exist such as hidden trading fees or conversion fees. Inspect the trading platform's terms of service thoroughly to ensure there are no unwanted costs.
Leverage and Trading Education Features
Leverage gives traders the ability to increase the risk-reward ratio of a given trade and make more money than if they had just bought and held the asset. Trading education features help to equip new traders with the information and skills they need to trade confidently.
Many Bitcoin trading platforms now offer tutorials, trading simulations, and other educational content. This is to help new traders understand important Bitcoin trading strategies. This includes concepts such as stop-loss and take-profit orders and entry and exit strategies.
Selecting a Bitcoin trading platform with these features can help set you up for success. It ensures that you are making informed decisions when trading cryptocurrency. You can further check out some helpful article on how platforms can do this.
Consider User-Friendliness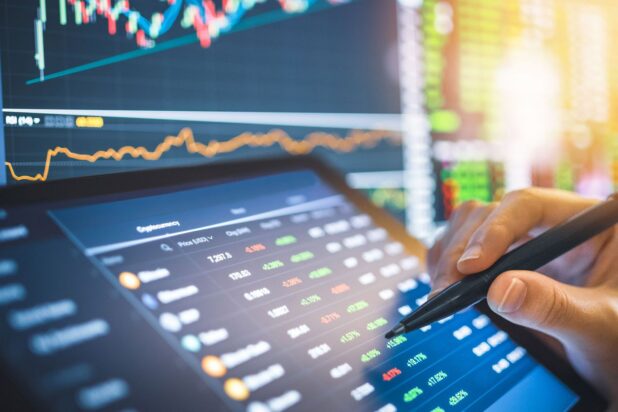 Look for a Bitcoin trading platform that is easy to use and navigate. Find features such as a streamlined process for opening accounts and simplified trading tools.
You may also look for features that allow for a demo account. So you can practice trading in a safe environment and familiarize yourself with the system before investing real money into it.
The best trading platform is the one that offers maximum convenience. It should support a user's journey to cryptocurrency success.
Start Trading Bitcoin Today!
It is important to conduct research when picking a Bitcoin trading platform. Take the time to review each platform's list of features, choose the one that best fits your needs and you can get started. Don't forget to take advantage of tutorials and customer service options!
So what are you waiting for? Start your Bitcoin journey now!
For more articles like this, check out the rest of our site now.