Even though using alternative energy options has become the number one topic today – water heaters that use solar energy were used even before the coming energy crisis. However, back then, we didn't think the same way we do now – but today, the importance of solar energy has dramatically increased. That is precisely the main reason why people are turning to solar water heater installation, discovering all their other advantages.
Solar Heating: Saves Both Money And Energy
Using solar energy has become very popular in recent years. Namely, the prices of various energy sources are skyrocketing today – so to many of us, it is challenging to adapt to these new circumstances and afford everything. In this respect, solar boilers are way more useful and profitable than electric or any other classic water heaters. Why would we waste electricity if we can use free energy? Such type of water heating system is not only more environmentally friendly. It is also amortized within three to five years – and this way, a net money and energy saving is realized.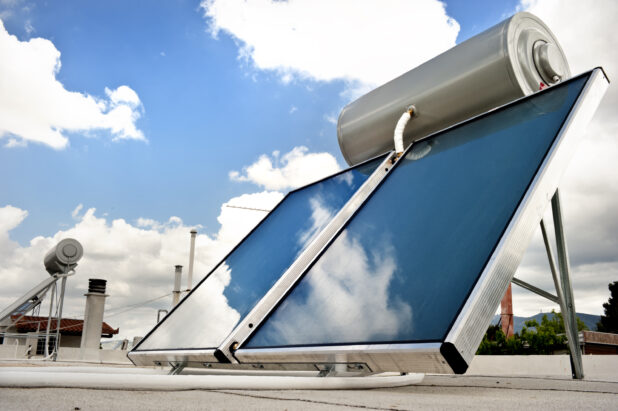 How Do Such Heaters Function?
The principles of work are quite simple. Solar collectors transform the energy of the Sun into the type of energy that will heat the liquid contained in those same collectors. After that, through the module, the heat will be brought to the heater – and in the heat exchanger, it will be transferred to the cold water tank that is originally located in the boiler. The major advantage of such boilers, compared to classic ones – is the fact that the water is heated by using the energy of the sun.
These water heaters have excellent protection against corrosion and heat loss. The interior of these types of boilers is double enameled – which enables them to have a longer lifespan compared to classic heaters. Of course, these are not all the advantages that such water heaters can provide. Therefore, let's see what other additional benefits of using them are and what exactly they can offer.
The Benefits Of Using A Solar Water Heater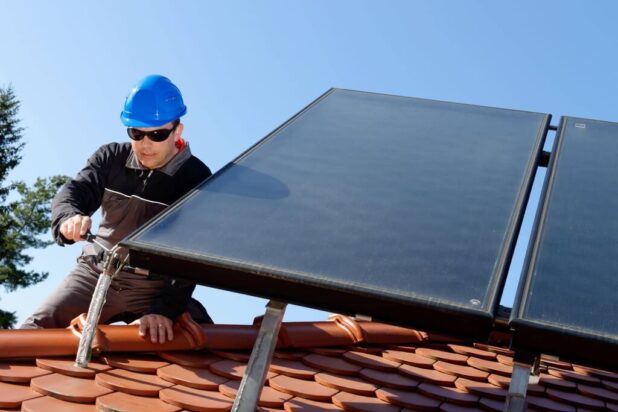 1. It costs nothing
We all know that the Sun energy is available to everyone, and we are using it for free, unlike some other sources of energy. So you are already aware it will cost you absolutely NOTHING to use this renewable source of energy. However, what you need to invest in – is purchasing solar panels, which must be well placed and positioned so that they optimize performance even if the weather conditions are not favorable. You can find more information about the functioning of solar water boilers, so you can validate whether you fulfill the requirements for a proper installation. That way, you can get a solar water heater that efficiently heats water during all seasons.
2. It is an efficient solution
This is probably one of the more significant benefits of using such heaters. Namely, they showed excellent performance and efficiency. In practice, well-positioned solar panels can transform more than 78% of solar energy into heat, which they use to heat water – and all this without any additional fuel. Of course, this means lower bills as well.
3. Installation is not expensive
When we talk about building and mounting solar panels, you can do it yourself (if you know how to do it) – and it's even better to call professionals who will optimally position the solar panels so that you get the most out of them. The installation itself is not expensive, and most often it is one-time – and provides you with a long-term benefit.
4. They do not take up much space
Such water boilers are also popular since they do not take up a lot of space. You will admit, there is nothing worse than when your water heater takes up half the bathroom or any other room where you keep it. Of course, depending on the capacity of your water boiler and the solar panels you have chosen – its size will also depend. However, they are far less bulky than the standard water heaters that we have used so far.
5. Saving money
It is clear to you that when you do not use electricity or any other fossil fuel – you will save. However, many people talk about the investment and how much it pays off or not. Realistically, in the long run, you will see that it will pay off. Already for a period of two to three years, you will be able to see a significant saving in money, regardless of the initial investment.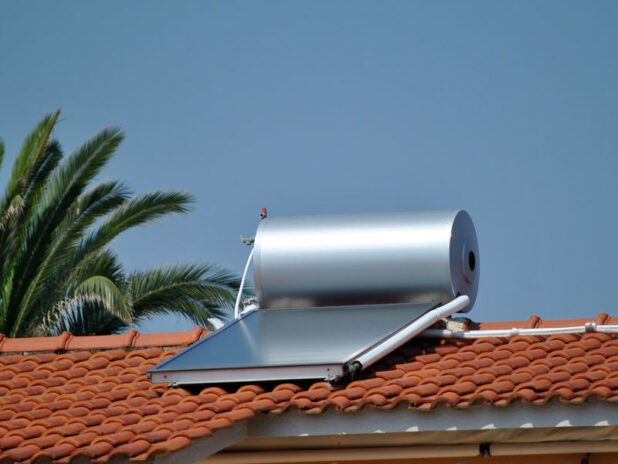 6. Low maintenance costs
Unlike classic water heaters that often break down – solar water heaters are more resistant. In addition, their maintenance does not require much. Only periodic cleaning is sufficient. Given that these water heaters have no moving elements or parts – you won't have any problems with breakdowns such as breakage, tearing, or other malfunctions that would require regular and expensive repairs. Manufacturers usually provide you with a guarantee of 18-25 years. Still, in most cases, they will work even longer than that and will not cause you any problems.
7. They are eco-friendly
The use of different energy sources is already known as reason number 1. for environmental pollution. Regardless of modern methods of using energy – many homes still use old-fashioned devices and natural gas or other fossil fuels for household purposes. Although households are not the biggest polluters of the environment – they still have an impact on this issue. Namely, by using other energy sources, we emit large amounts of carbon that go into the air, causing more pollution. We already know that pollution is the main cause of the climate changes we are facing – so switching to a solar water heater is one small step we can all take to preserve our environment.
The Bottom Line
Although many of you are still skeptics when it comes to solar water heaters – this is a complete prejudice. Solar water heaters are an excellent choice and represent great savings, especially in the long run. They use solar energy, which is the energy of the future. Therefore, take a bold step towards that future and afford yourself a solar water heater. We are sure it will pay off for you.