AR-15 is one of the most preferred rifles today. Many gun enthusiasts choose AR-15 because of its accuracy, versatility, and vast array of features. Because of this, they use AR-15 for hunting and sports purposes. Apart from these, this rifle is highly customizable.
If you're planning to build an AR-15, you may need to know more about lower receivers. Generally, these are the parts that link all the other portions of the rifle. For that purpose, here's an article to guide you. So, read on!
1. Assess Your Needs And Wants
Think about what rifle you want. Do you want a gun with high-end decals or the type with long barrels and scope? Either way, you'll consider your preferences in choosing the receiver. You may also have the luxury to buy an original AR-15 and alter its receiver so you can customize the other parts.
Apart from this, you could start with buying a lower receiver. According to 80percentarms.com, you could build your firearms using a router jig kit and power tools. You may just need to explore the possibilities of what you can build with this frame.
2. Examine The Dimensions And Alignment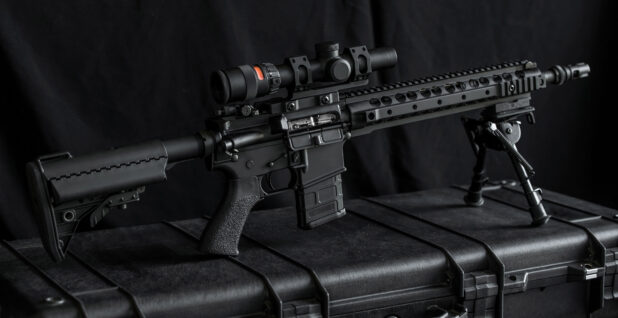 Some lower receivers are intended for customization, while others may only fit the traditional gun assembly. In many cases, these receivers differ in dimensions. You may find it challenging to fit the barrels, handguard, brace, and other rifle parts to this frame.
To avoid this, you need to be sure of the dimension. In most cases, these are spelled out in the product's specs, but to be sure, examine the size and alignment beforehand. In brick-and-mortar stores, you may ask the seller if you could try to fit the receiver to some parts to get the groove of customizing the rifle.
3. Check The Features
AR-15's have different features you may need to consider. Technically, it's a rifle shell that holds and connects various parts, including the trigger group, controls, and barrels. But it also functions as the control center of these parts. When considering features, you may think about the different setups they're intended for, such as short or long-distance shooting.
While the features of the lower receiver differ depending on its manufacturer, many of them have a slot for the magazine and can hold the hammer. In addition, the rifle's safety rests on the lower receiver's exterior. You may also link the pins and stock to the side of the lower receiver.
4. Choose The Material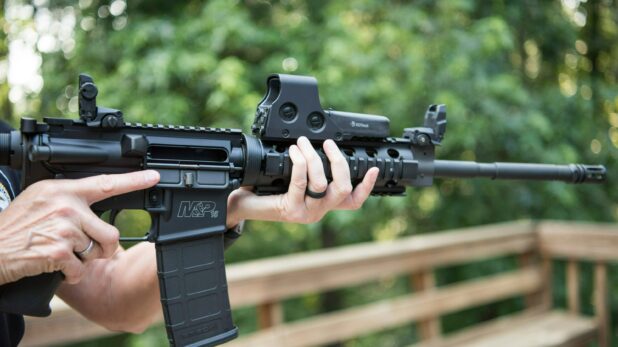 Lower receivers are typically made from aluminum and plastics and are often categorized into three types. These include the following:
Forged
This type is made from industry-grade aluminum, heated at extreme temperature, and shaped by a constant hammering process. Generally, forged receivers are lighter than the other types. If the forging isn't properly done, loose fitment and gaps may be present in the finished product. Moreover, this type isn't open to shapes and designs.
Billet
This type is CNC machine-processed lower receiver also made from high-grade aluminum. Billet receivers have better details because of more precise tolerances. In many cases, its design and shaping are crafted microscopically, so it better fits customization. On its downside, billet receivers are generally more expensive and heavier.
Polymer
Polymer lower receivers are made of plastic materials. They could be cast or machine-processed through CNC. Also, they're customizable, affordable, and light. However, they may cause inaccuracy issues in recoil and buffer tubes if not correctly done.
5. Compare Frames According To Their Qualities
In choosing your lower receiver, you may need to compare the different types. Some receivers are anodized while others are blemished. Some receivers may even have serial numbers. These are ideal for states like California that require the serialization of firearms. If you aren't sure about your state's gun laws and regulations, you may check them before purchasing a lower receiver.
The frames have different colors and styles. While most of them are customizable, their degree of customizability still varies. In this aspect, you may consider if the frame is billet, forged, or polymer-based.
6. Consider Your Budget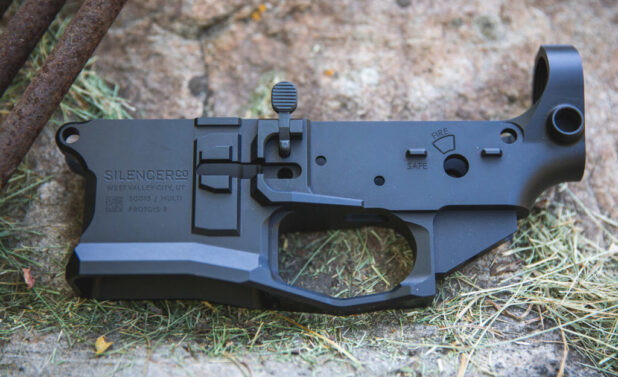 Billet and forged lower receivers are the costliest types. Their prices may still go up or down, depending on their manufacturer. On the other hand, polymer lower receivers are less expensive, so many seasoned gun makers prefer them. Aside from low costs, they're also easier to assemble and tailor.
In considering your budget, think about the features of the lower receiver. Frames with a lot of features could be more expensive. Also, more complex types could be more expensive. On the other hand, plain frames may cost less.
7. Don't Forget The Design
While this could be the least of your priorities, your lower receiver's design still plays a role in your rifle. You may consider the color, pre-build features, and customizability in this characteristic. Some receivers are appropriate with skins and decals. Some even have engraved designs.
You may think about your comfort in handling the receiver in considering these points. When fit into the upper and the other parts of the rifle, check if the design and features affect your aiming and shooting accuracy.
Wrapping Up
Whether you're preparing your AR-15 for hunting or sports purposes, you may need to consider the qualities of the lower receiver. Since it's one of the core portions of the rifle, you need to pay attention to even the most minor details of the product. For a better buying decision, you may consider the tips mentioned in this article.
Apart from these, you should also prepare yourself if you wish to customize your AR-15. Building one isn't just limited to assembling the rifle's parts using a jig kit. You may need excellent knowledge and a set of appropriate skills for these tasks.
If you want to craft an AK-15 you can be proud of, you may begin watching tutorial videos and interview seasoned gun enthusiasts. This way, you could get insights into building one. Along with this, you may need to buy the best lower receiver and other rifle parts from your trusted seller.